Pope Francis's Instagram Account Caught Liking Model's Picture
Pope Francis's Instagram Account Caught Liking Model's Picture. Pope Francis's Instagram Account Caught Liking Model's PicturePA Images/nataagataa/Instagram
The pope's Instagram account has been caught liking a Brazilian model's photograph.
The photograph of model Natalia Garabotto was shared on her page on October 5, but it was recently shared on social media after eagle-eyed Instagrammers noticed the pope's account had liked it. The picture consists of the model wearing a rather skimpy schoolgirl outfit.
The pope and Natalia have a combined Instagram following of more than nine million, so it was inevitable someone was going to spot it.
While it's extremely unlikely that the pope runs his own Instagram page, the liking of this photo has caused quite a stir online.
After being made aware of the like from the 83-year-old, Natalia joked that 'at least [she's] going to heaven'.
Speaking to Barstool Sports, she added, 'My mum may hate my ass pics but the Pope be double-tapping.'
Whether the pope liked the photograph or not, he's previously described sex as 'simply divine'. He also described good food as the same – and I'm sure many of us would agree.
The two things were discussed between Pope Francis and Italian writer Carlo Petrini in a series of interviews that took place in September.
Pope Turns Vatican City Palace Into Refuge For Poor And HomelessPA images
In one of the interviews, the pope said:
Pleasure arrives directly from God. It is neither Catholic, nor Christian, nor anything else. It is simply divine. The church has condemned inhuman, brutish, vulgar pleasure, but has on the other hand always accepted human, simple, moral pleasure.
The pleasure of eating is there to keep you healthy by eating, just like sexual pleasure is there to make love more beautiful and guarantee the perpetuation of the species. […] The pleasure of eating and sexual pleasure [comes] from God.
Following this statement, Catholic commentator and writer Peter Williams said to Newsweek that Pope Francis is 'unusual as popes go' but says it's because the 83-year-old talks in a 'down-to-earth manner'.
Pope Francis Abolishes Rule That Protects Paedophiles In Catholic ChurchPA Images
Williams told the online publication, 'If his [Pope Francis's] words sound odd, it's probably because he likes to talk in a very down-to-earth manner. I don't think it's unusual for a pope to say what he specifically said though.'
He continued, 'In calling the enjoyment of food and sex 'divine', the Holy Father is rightly pointing out that pleasure comes from God.' Pope Francis's Instagram Account Caught Liking Model's Picture.
Video : Abeiku Santana Spotted Grinding An SHS Girl
Video : Abeiku Santana Spotted Grinding An SHS Girl. An Over-Excited Abeiku Santana Goes 'Crazy' In The Midst Of SHS Girls. In a new video circulating on Social media, popular radio presenter, Abeiku Santana is seen overly excited as the twerking of some SHS girls, so much that he's seen trying to catch some fun by positioning himself for a lap dance moment.
The video has shocked some Ghanaians as they are surprised a renowned presenter would behave in such a manner in the midst of SHS girls who are all probably underage.
We can't say that, he was under the influence of alcohol for certain, but looking at the dance moves those girls were exhibiting and the sweetness of the sound of the music being played, Abeiku must have 'lost' in and even decided to ignore the "morality rule".
Can we even blame him? Watch the video below: Video : Abeiku Santana Spotted Grinding An SHS Girl.
Top African Movies Indomie Generation Have No Idea About
Top African Movies Indomie Generation Have No Idea About. Today when we mention of African movies everyone will throw their memories on those of this Era. The spotlight will always be on uptodate Actors and Actresses such as Jackie Appiah, Majid Micheal, Van Vicker, Desmond Elliot and the crop of new actors and actress.
Things were pretty different from the 90s and 2000s. Back then actors weren't that much into popularity because the modern day social media was nowhere to be found. Movies however were very popular. Actors will be named by their best role played whiles movies always remained great for their thrills.
Let's take a look at a couple popular African movies back then. These movies are classics and will forever remain in the memory of 90s born. To them these movies are undisputed and no other comes close them. Let's take a look.
Gurdain Angel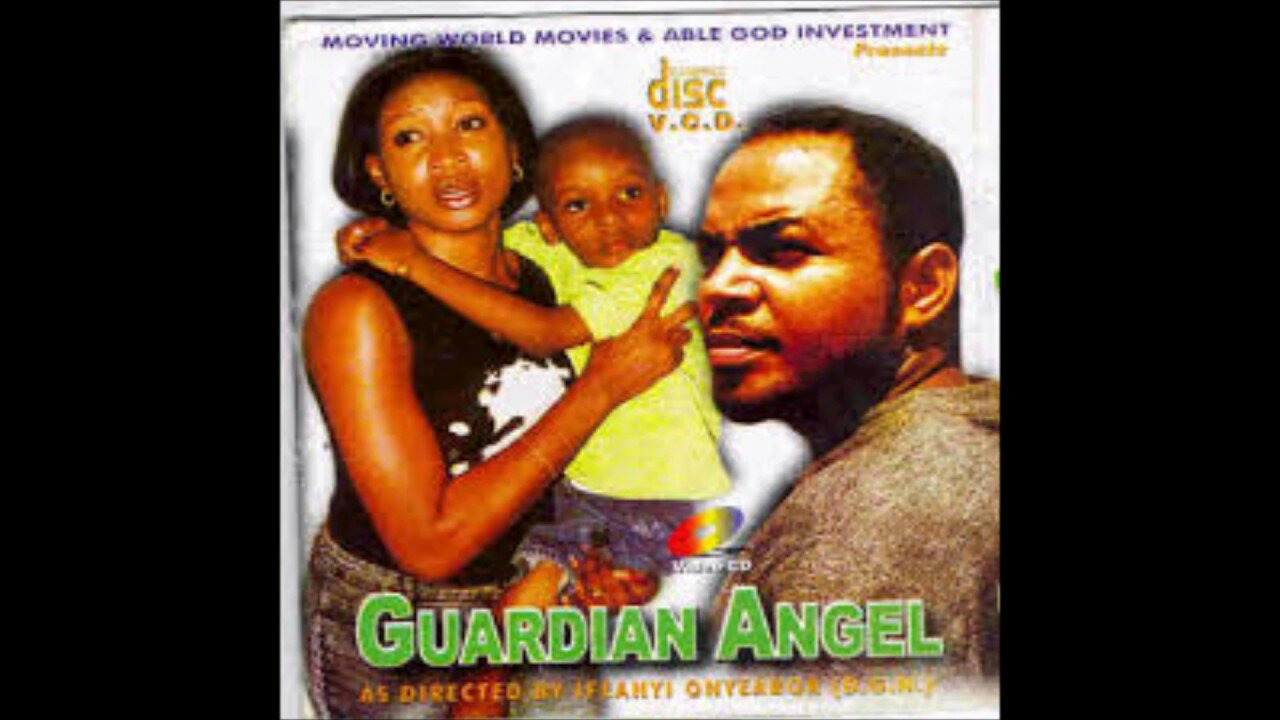 This action packed movie staring Ramsey Noah was the real deal back then. A young boy who was deaf and dump hits the streets running away from the man who murdered his parents and fortunately bumps into his Gurdain Angel who went against all odds to protect him and avenge his parents death.
Issakaba

Issakaba is a 2000 Nigerian movie that was directed by Lancelot Oduwa Imasuen. It involves community vigilante boys fighting against criminality like armed robbery and murder cases that put fear and panic in the community
The Issakaba boys led by Ebube had to fight against armed robbers who terrorize their society. The armed robbers possess certain juju powers that they use in their robbery activities. Because of this, Ebube and his team of Issakaba boys have also acquired powers that enables them to fight against robbery. The movie is full of action, horror and drama
Aki Na Ukwa
Aki na Ukwa is a 2002 Nigerian family comedy film directed by Amayo Uzo Philips and starring Osita Iheme and Chinedu Ikedieze. The film launched the acting careers of the two actors.
Two brothers cause complete chaos at their home, in their school and basically in their whole village.
Karishika
Karishika is a 1996 Nigerian horror film where by a girl "Karishika" who has been sent by Lucifer to the world to come and kill, destroy and tempt people in order to increase the population in hell.
To be honest this one scared us to death. You either end up under your bed or inside a million blankets.
Billionaires Club

Billionaire's Club is a Nigerian movie directed by Afam Okereke released in 2003. The movie involves men who operate in a secret society and they have occult powers that they use to manipulate people to make blood money.
This one was the definition of scary. You will always fear Peter Edochi for this.
Diabolo

Diabolo (1992) is a Ghanaian classic movie which tells a story of a man who has the power to transform into a serpent. He uses this power to sexually assault and kill women, mostly prostitutes. This role was played by Bob Smith Jnr, now referred to as Diabolo Man or Snake Man in the acting circles.
My Mother's Heart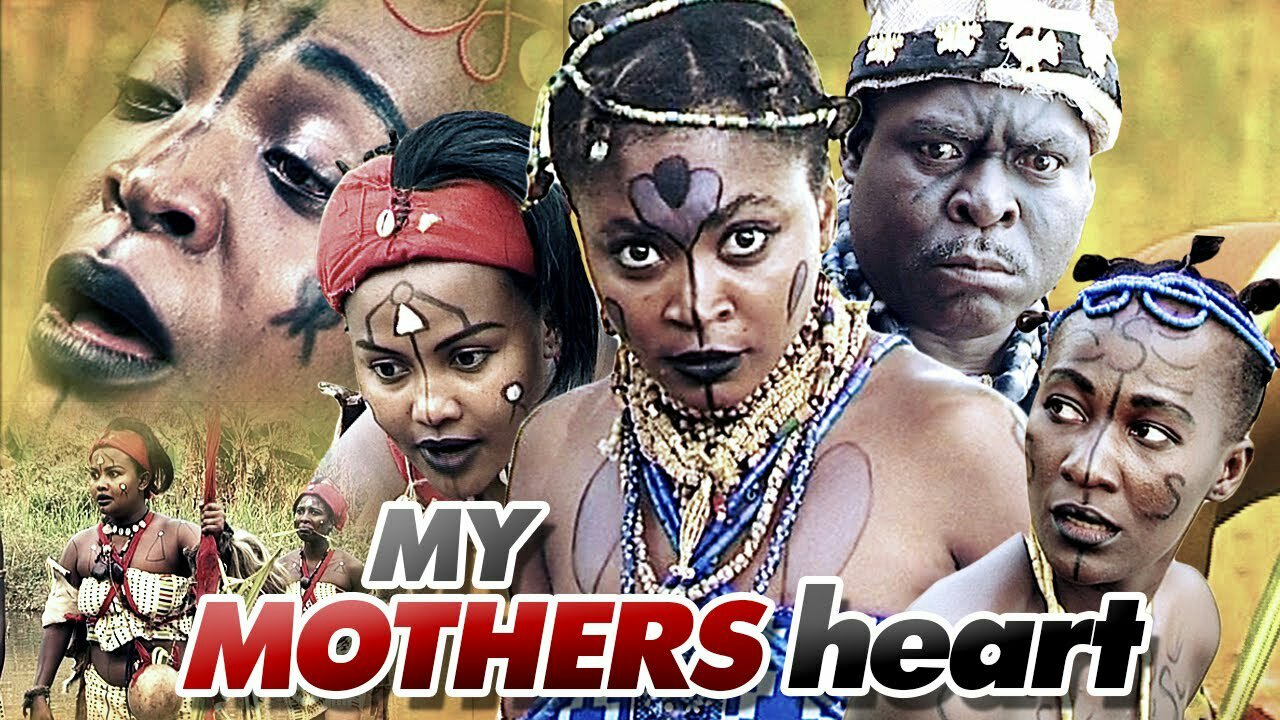 This epic African drama staring the late Suzy Williams and Kofi Adjorolo was a masterpiece. Perhaps the greatest.
Egg Of Life
Another masterclass movie. Over here the prince of a great kingdom gets his soul trapped in a spiritual realm. To be able to reclaim his soul back, the king sends several maidens to the evil forest promising whoever returns with the egg containing the Prince soul to become the Queen and marry the handsome prince.
Which of these was your favorite?
Photos : 6 Churches That Have Been Turned Into Nightclubs
Photos : 6 Churches That Have Been Turned Into Nightclubs. churches turned into breweries and bars. HISTORIC CHURCHES are already some of the most gorgeous structures in the world. Recently, a select few have been turned into something even more beautiful — bars. Don't worry, it's not sacrilegious. These churches have been deconsecrated, so they're simply regular buildings with stunning architectural designs at this point.
The conversion is a win-win for both the churches and the bars. Official estimates list the number of church closures at around 4,000 a year, and new tenets are keeping the walls up and the doors open. Plus, conscientious drinking has long been a part of organized religion, and doing so in a beautiful location is all the better for the bar and the bargoers.
No matter what day of the week, it's time to get to a (former) church. From Denver to Dublin, these are the most gorgeous places in the world where you can grab a beer and/or a cocktail in an old church.
1. The Church Brew Works, Pittsburgh, Pennsylvania
Vaulted ceilings, high arches, and stained glass are what to expect when stepping into this former Roman Catholic church in Pittsburgh's Lawrenceville neighborhood. The building was originally constructed in 1902 and opened as The Church Brew Works in 1996 after extensive renovations. Inside, you'll find a variety of brews — many of which are award winners — with cleverly themed names like Pipe Organ Pale Ale and Pious Monk Dunkel. The Church Brew Works is open for lunch and dinner and serves dishes like pierogies, ribs, and chicken and sausage jambalaya.
2. Taft's Ale House, Cincinnati, Ohio
Taft's Ale House, which used to be known as St. Paul's Evangelical Church, was once the oldest Protestant parish in Cincinnati. The church itself is a more modern structure with lots of wood and brick and a medieval-style chandelier in the center of the room, but it's nonetheless a gorgeous place to enjoy a cold brew. Taft's signature beer menu has a little bit of something for everyone, whether you want to go deep and dark with the Maverick Chocolate Porter or you have a hankering for Nellie's Keylime Caribbean pale wheat ale. Bring your appetite for delicious dishes like beer-brined smoked wings, steak tacos, and a hickory smoked pulled-pork sandwich.
3. The Church, Dublin, Ireland
St. Mary's Church of Ireland was built in Dublin at the beginning of the 18th century, and when it closed its doors in 1964, it left behind stunning features like a Renatus Harris-built organ and stained-glass windows. It lay neglected for a number of years before it reopened as The Church in 2005. Now, it serves as a cafe, bar, restaurant, and nightclub with a large oval bar and two tiers of balconies overlooking the main floor. You can choose to drink in the large main bar, dance in the clubby Cellar, or host a private event in the intimate Tower room.
4. Vessel, New Orleans, Louisiana
This stunning space houses one of the most beautiful bars in New Orleans. Vessel's home is a 1914 church located in Mid-City that features a dramatic beamed ceiling, floor-to-ceiling windows, and a large outdoor patio for al fresco drinking. The cocktail menu is diverse and offers a number of classic drinks as well as signature creations, like the Tigers Pacing in a Cage, which is made with bonded rye whiskey, China-China, maraschino, pineapple, and lemon. Go for happy hour when classic cocktails are $6 and snack on small plates like crispy pork belly, and smoked Gulf fish dip.
5. Pitcher & Piano, Nottingham, England
Pitcher & Piano has 18 locations throughout the UK, but the Nottingham venue is by far the most stunning. It's housed in the former High Pavement Chapel, which served as a Unitarian place of worship from 1876 to 1982. Many of the original details have been preserved, so you can sit at the beautiful oval bar and admire the large stained-glass windows and stone arches. The drink menu at Pitcher & Piano is huge and features everything from classic cocktails to wine and beer. There's even a menu dedicated to gin and tonics. Globally inspired food feeds hungry drinkers with dishes like chicken pakoras and a cajun buttermilk chicken sandwich.
6. The Church Nightclub, Denver, Colorado
If you're into the club scene, then this just might be the most beautiful place to get your dance on in the US. The former Episcopal church was completed in 1889 and served the Denver community for 86 years. The Church Nightclub opened in 1996, and original details like high-beamed Gothic architecture and stained-glass windows are joined by state-of-the-art lighting and a Void Acoustics Incubus Sound system. The Church offers music for everyone, whether you're into house, Latin, industrial, or dark indie and techno. You can grab your usual vodka sodas at the bar or opt to spend big with a VIP table and bottle service. churches turned into breweries and clubs
Photos : 6 Churches That Have Been Turned Into Nightclubs.